On Day 3 of the
Malabar Rampage
, the day we headed towards the next destination Alleppey. It was a colourful start as the teams were wearing their costumes as per their themes. Wearing costumes during the Rickshaw Challenge is not obligatory, but it is always great fun for all our teams.
As usual
the baggage truck started immediately and the service car
gave a set off time of half an hour and started. The service car drove straight to Varkala, the beach we recommended our teams to visit. On the way I spotted Team 9 at a tender coconut shop, enjoying one of the best things South India has to offer.
When I was at Varkala Team 10 arrived, followed by Team 9. I did not see any other team after that. There was no call from any teams about any issues they needed support with, but it took almost till 6.30 for the last team to arrive at the base hotel.
The teams of the Malabar Rampage 2023 started posting the pictures of making tea, holy cow and the answers of the Anjudenga fort. I headed out from the base hotel at 7.30 and by the time the teams moved out to Ramada hotel for drinks. Lavish on beers, it seems the teams had a great time. I heard from one of the teams that it was a long night.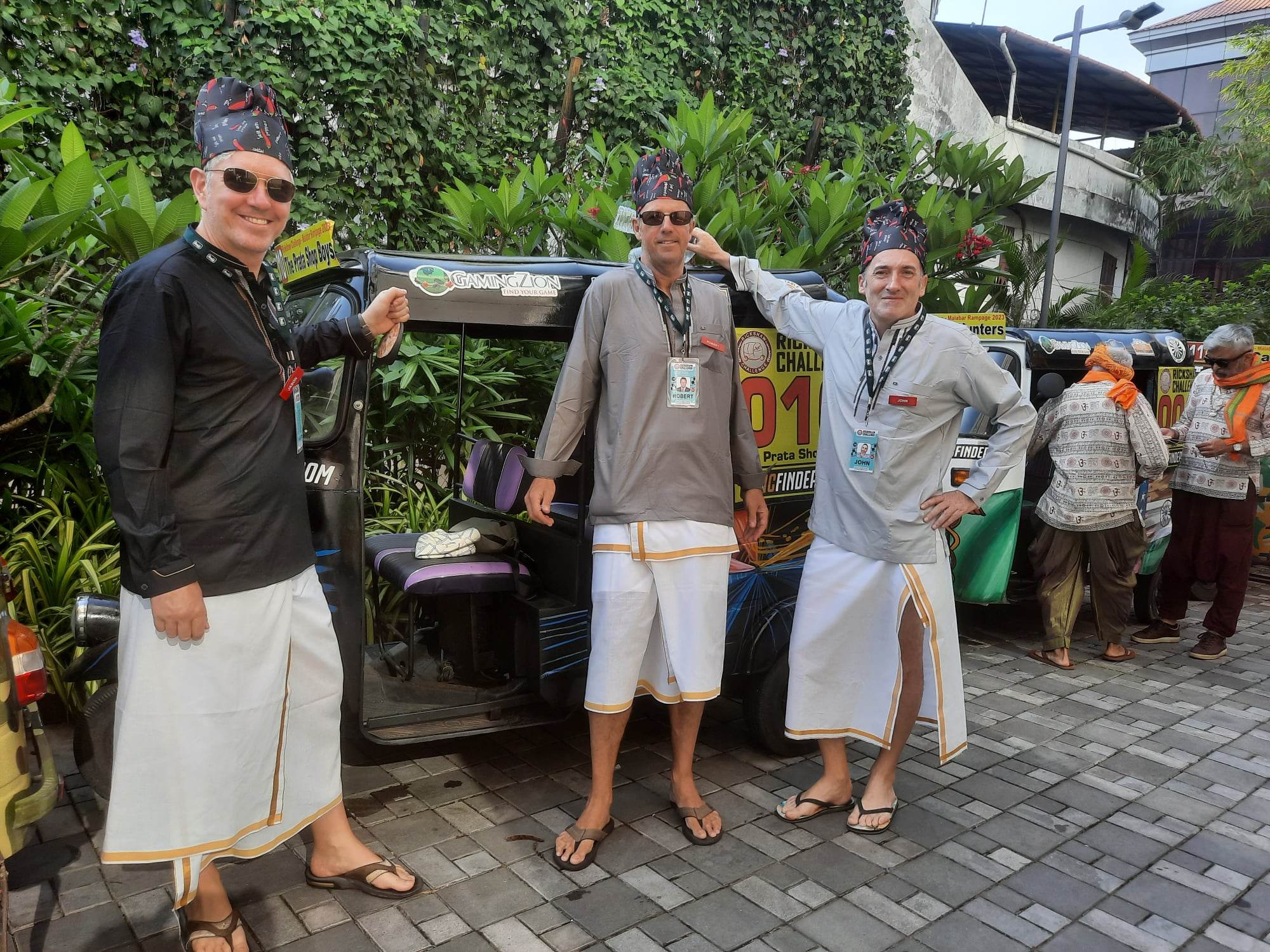 On day 4 of the Malabar Rampage, Karen from Team 9 had her birthday. The team's name is Sakthi Spirits. All wished her birthday at the briefing. The short day was touristy and teams came to the base hotel only after 5.30 pm. Fort Kochi was explored by all the teams and the challenges were met.
There were only a couple of teams I saw before getting to the base hotel. Team 8 at a remote place and Team 11 at Fort Kochi. A cake was ordered at the hotel and Karen cut that at the hotel bar. They all seem to be in good spirits and all prepared for the long drives in the next couple of days.
Read more about the Rickshaw Challenge and our other trips this year here or visit our dedicated Rickshaw Challenge website. Follow us on Facebook to always be up to date.