Soon we'll start with the preparations for the Central Asia Rally 2020, one of the last real adventures to find out there. Our journey will takes us over 6500 km from Astrakhan, Russia to Bishkek, Kyrgyzstan through some of the remotest areas of Central Asia.
Spots are filling up fast, but we still have a few left. So if you still need the last push to get your team together and to apply… consider this blog post to be it!
Drive on Roads You Would Never Find Yourself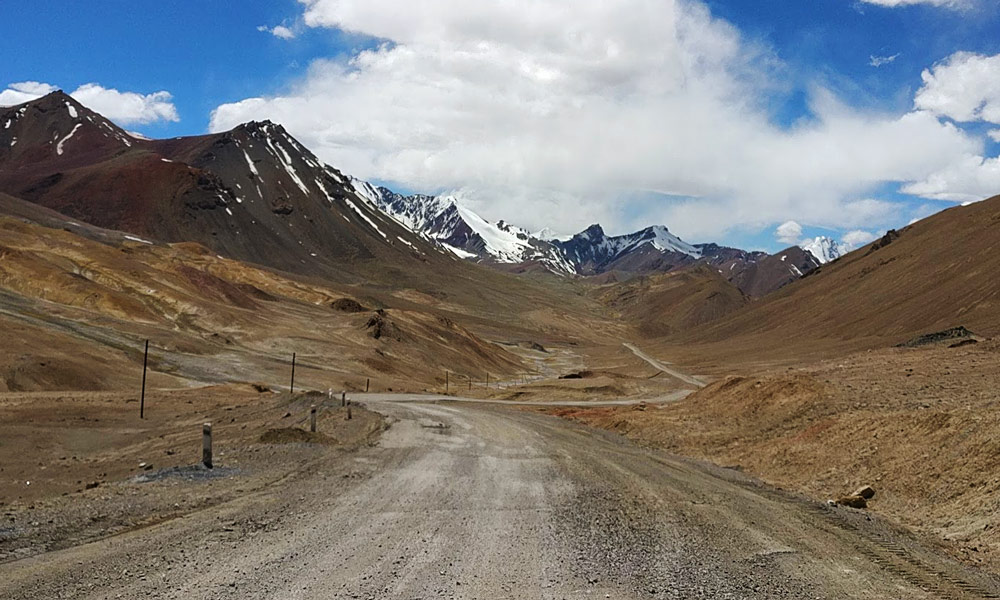 During the Central Asia Rally, we'll not only visit some of the famous cities of the ancient Silk Road, we will also venture deep into the little populated but very scenic Pamir Mountains.It's a region where the few roads that exist frequently disappear after heavy rainfalls and where getting lost can get you delayed for a full day. It's a region where it seems to be tempting to stay on the safe side and take the "big highway" (but still don't mix it up with what you know as highway from other countries), but where would be the excitement in that?
We've spent weeks scouting out the most interesting and scenic little roads. And even though they might be lacking in petrol stations and basic security, they are full of adventure und unexpected events after every turn, with a little pinch of unexpected army check points and rock slides – just right for a car rally across Central Asia.
Share Your Adventure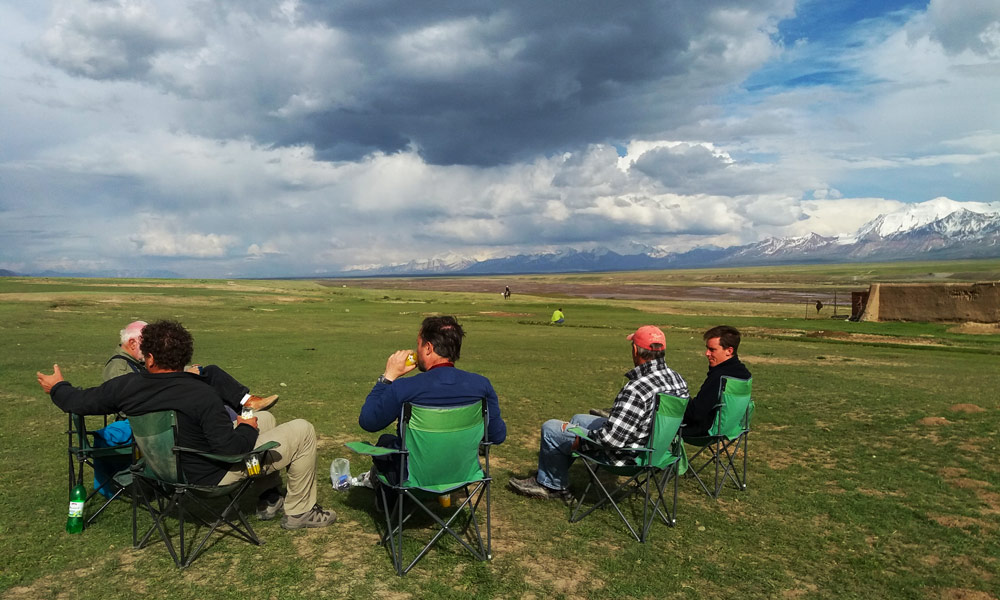 Adventure is great, but shared adventure is even better. And sure, you'll have your team mates, with whom you'll share every step of the journey. But having a bunch of other teams waiting for you in your hotel each night to share a meal, stories and a few drinks is priceless.  You'll be surprised how quickly a bunch of complete strangers can become your family – vodka helps in the process, as does shared suffering and a mutual love for adventure and doing stupid things.
The Central Asia Rally is not a walk in the park, but a true adventure rally and a tough journey through some of the most difficult terrain there is. Being locked in a car with your team mates up to 12 hours a day with no way to escape even in the most stressful and difficult situations can take a toll on every friendship. Needless to say that you'll have no other choice than working out your problems, but you'll also have a support system in the other teams, who can help you with advice, another perspective and just having another face to talk to.
Visit Central Asia before It's Just Another Overrun Destination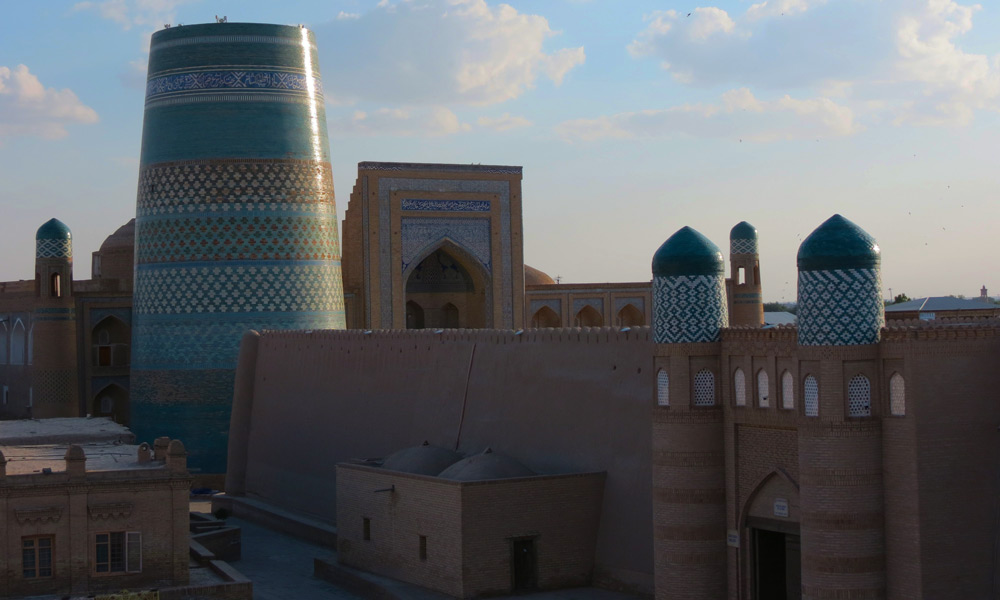 Not long ago, the Central Asian nations have been following more a policy of isolation than invitation, getting visas was a months-long, tedious process. Only the most adventurous travellers would venture into countries like Kazakhstan, Tajikistan or Kyrgyzstan to discover their wide, open spaces, their history and their culture. Luckily, over the past few years, the Central Asian countries have opened up to the West, politically, economically and also concerning their accessibility. New flight routes have been launched and e-visa systems have been introduced.
Logically, easier accessibility comes with more tourists. And more tourists usually come with a loss of authenticity and an increase of prices. Considering Central Asia's enormous cultural and historical heritage as well as its incredible landscapes, the days where you could be driving for days without seeing another traveler might soon be over.
Central Asia is at a crossroads and will soon be changing significant changes. Take the chance and visit as long as it is still an adventure with unknown places to discover and not just another overrun tourist destination full of selfie-sticks.
We can guarantee you that the Central Asia Rally is an adventure rally across Central Asia, which will take you to the remotest areas, where you might have to wait for hours for another vehicle to pass by. We'll even take you (almost) all the way to Afghanistan, following the border river for a few hundred kilometers.
No Need to Worry About Accommodation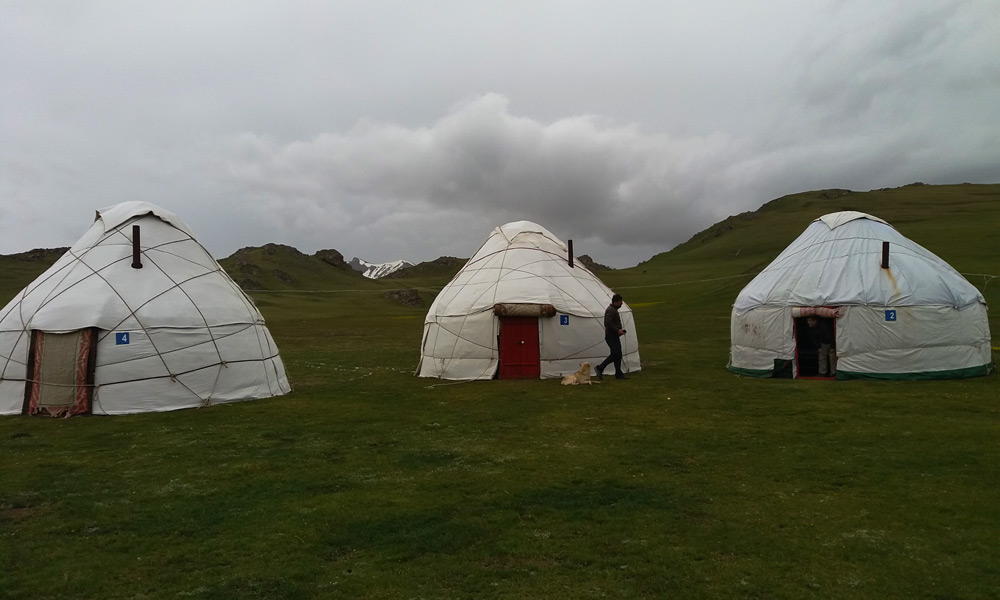 Depending on which package you choose, we at the Travel Scientists take care of your accommodation. While booking accommodation in some places like Khiva or Samarkand is easy and hassle free, things are getting more difficult the deeper we get into the remote Parmir Mountains. Lacking a real tourist infrastructure, finding accommodation there can be quite a task and if not planned carefully, you might end up sleeping in your car.
We at the Travel Scientists have a network of trusted hotels, guesthouses and yurt camps we've been working with for years. Although sleeping during the Central Asia Rally sometimes means roughing it due being far away from every tourist infrastructure, rest assured that all our hosts will welcome you with great hospitality and do everything in their power, to make your stay as pleasant and comfortable as possible.
We'll sleep in luxurious hotels, remote guesthouses and authentic yurts. We might not always have warm water, but you'll never go to bed hungry or without a happy smile on your face – that much we can promise you.
So all you need to do is just book your spot on the Central Asia Rally, prepare your car and we will take care of all the rest. Be it the itinerary or accommodation- just leave it all in our expert hands!
Are you crazy enough to come along for the ride? Then join us on
one of our next adventures
. Get a team together and let's see you at the starting line! If you want to join us in spirit, like us on
Facebook
or follow us on
Twitter
and
Instagram
to keep up with our latest antics.