Morocco with its endless coastline, the seemingly insurmountable Atlas Mountains and the endless desert behind them is every adventurer's dream come true and it's been high time that the Travel Scientists put their mark on the North African country.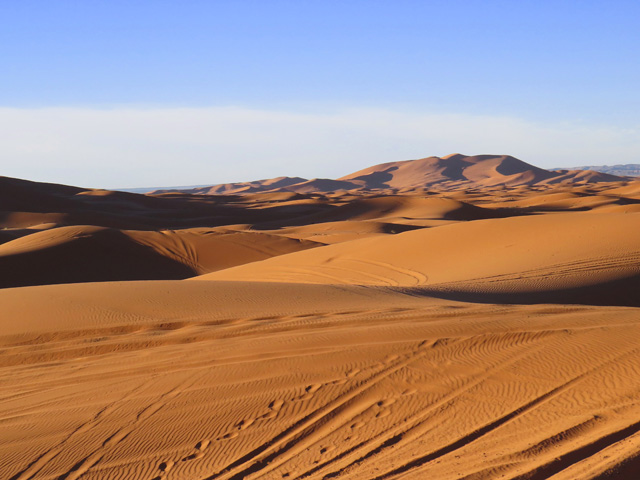 Tempting, aren't they?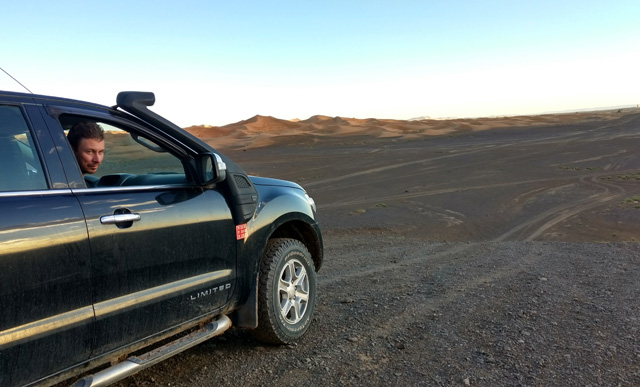 Ready… steady… GO!
So we proudly present you the very first Grand Moroccan Escapade, an epic car rally starting in the fairy tale city of Marrakech, crossing the Atlas Mountains and entering the Sahara. From there in a large arc to the west enjoying the off-road possibilities of the desert to the fullest, we'll drive back to Marrakech along  the coast of the Atlantic Ocean  and drop in on one of Morocco's most modern cities, Agadir, on our way.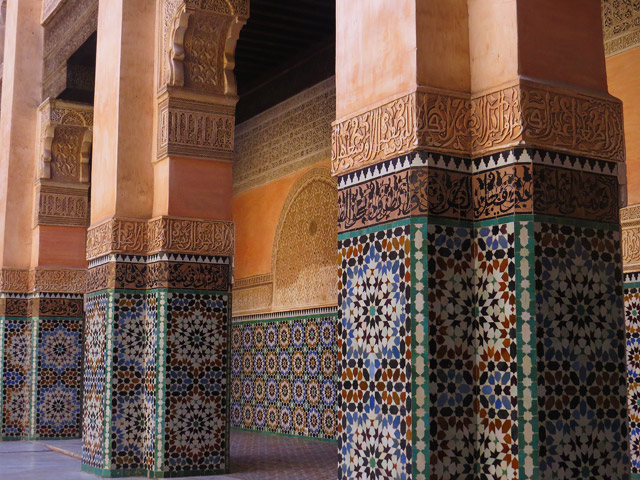 Marvel at the mesmerizing Islamic architecture.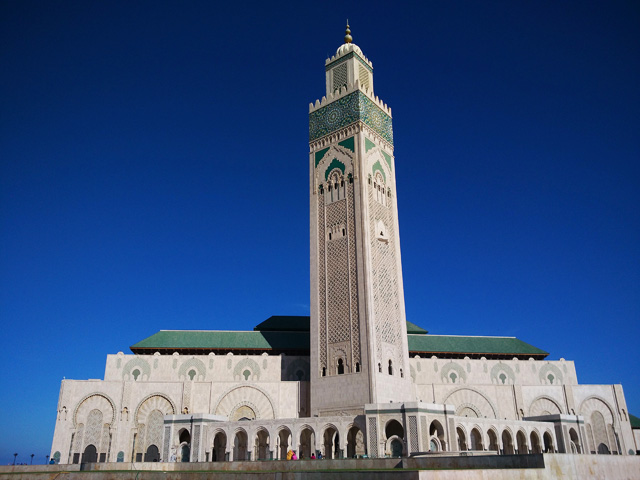 The Hassan II Mosque in Casablanca, a fine example of modern Islamic architecture.
Come with us and enjoy Morocco's unique,  ancient and rich culture, blended together over millennia and consisting of a mixture of indigenous Berber, Arab, African and French as well as Spanish influences. Take the opportunity to brush up your high school French or to learn some Arabic phrases – with Arabic and Amazigh (the national standardized variety of Berber) as the most spoken languages and French having left a strong influence from the colonial period, English wont really get you far – true adventure!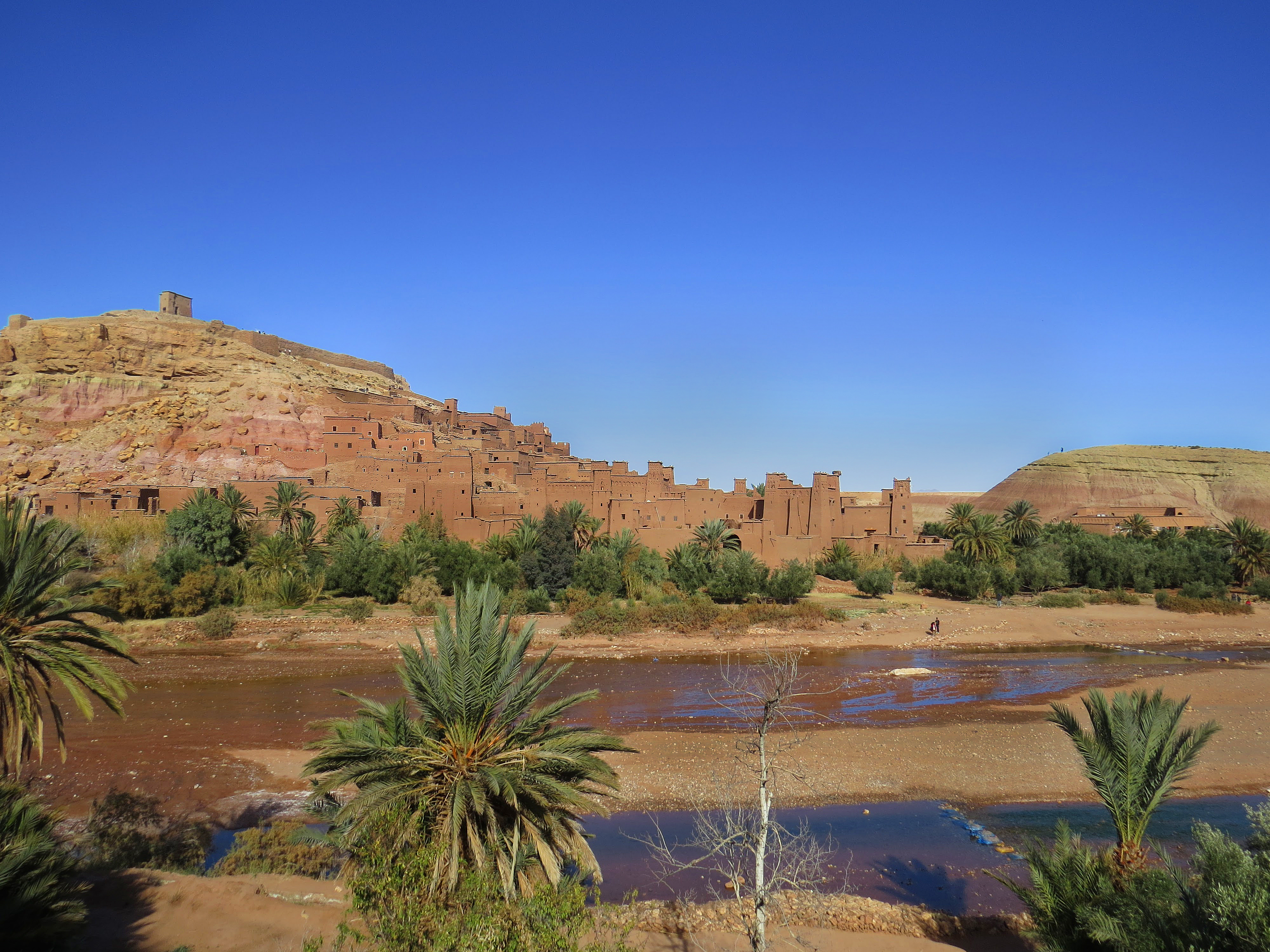 Ait Benhaddou, where time stands still.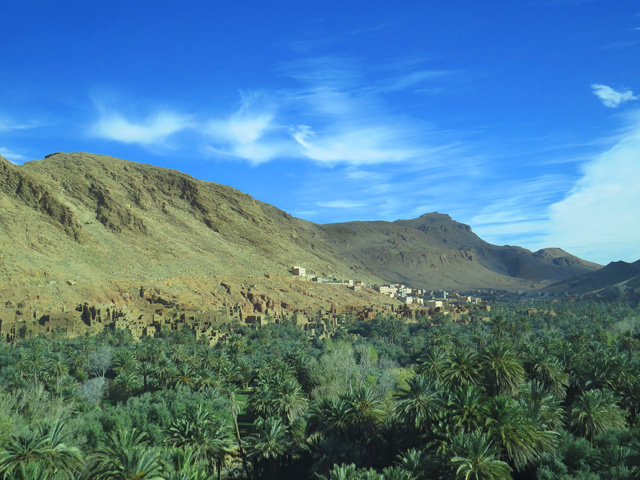 Just another oasis town emerging from the barren land.
To develop the rally route, we've been working closely with local tourism experts and guides, guaranteeing you the best off the beaten track driving experience while not neglecting some of Morocco's must see sights, like the medieval city of Ait Benhaddou. Having served as shooting location for many major Hollywood movies like Gladiator or The Prince of Persia, even famous Daenerys Targaryen from Game of Thrones has put up camp here on her quest to return to Westeros.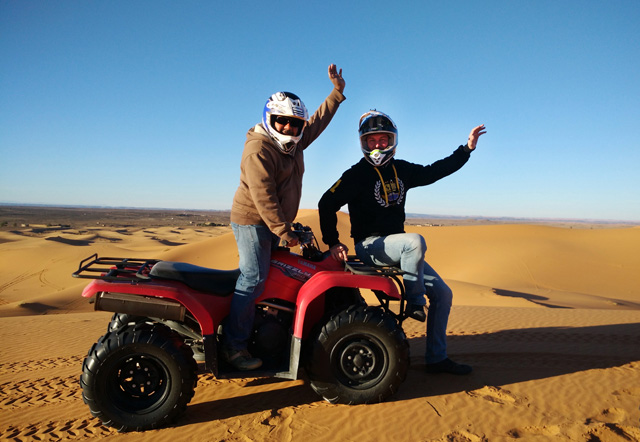 Take on the dunes with a quad bike….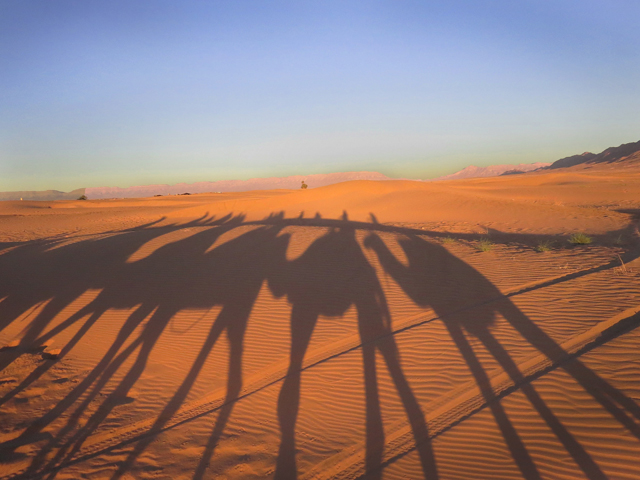 … or traditionally on a camel's back.
If you choose the hotel package, most of the 10 nights you'll sleep in beautiful hotels with traditional architecture and decorations, but twice we'll swap this comfort for the unspoiled view of the endless milky way, spending the night in a Berber desert camp and enjoying their famed hospitality. There you'll also have the possibility to take on the Sahara with a different mode of transport for a short while – choose wisely!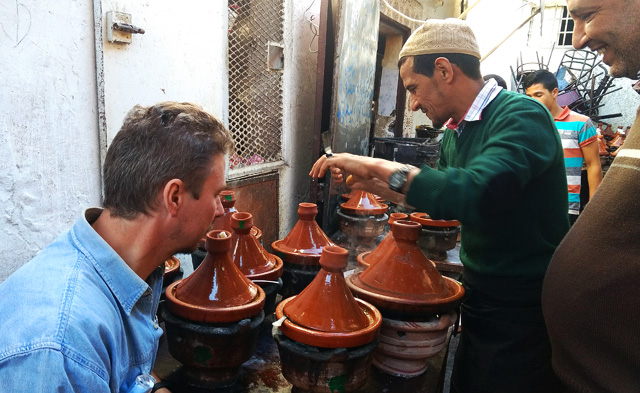 What delicacies are hiding in the popular tajine?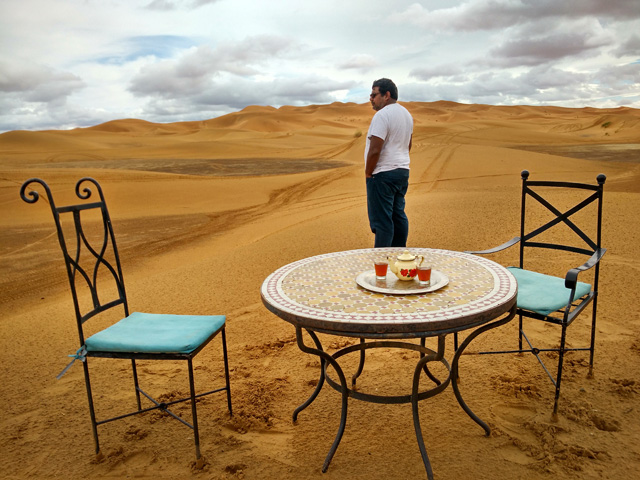 You deserve a tea break with a nice view!
The Grand Moroccan Escapade is a rally adventure, that blends together everything that makes Morocco unique and allows you to see the country from a side, not many tourists do. Come and join us for an amazing trip!
The Grand Moroccan Escapade
9 days – 2000 km
October 12 – 20, 2019
Marrakech to Marrakech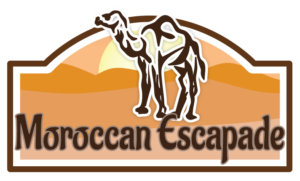 For more information or to sign up click here!
Are you crazy enough to come along for the ride? Then join us on
one of our next adventures
. Get a team together and let's see you at the starting line! If you want to join us in spirit, like us on
Facebook
or follow us on
Twitter
and
Instagram
to keep up with our latest antics.