This year's Rickshaw Challenge Classic Run was as successful as ever. 
From Chennai all the way down to the tip of Southern India, the Rickshaw Challenge Classic Run was filled with laughter and adventure. Teams traveled almost 1000 km, experiencing the region's incredible food, fascinating history, and stunning scenery. There were challenges too: the busy Indian roads, rickshaws breaking down and, of course… hangovers. Forty-six participants (from ten different countries!) took part, and since everyone was together for New Year's Eve and the 10th anniversary of the Travel Scientists, there was always a reason to celebrate!
Here are some of the best memories of this year's Rickshaw Challenge Classic Run:
The incredible costumes
"Bonkers Award" winners The Cock and Pullet were always making people laugh with their outfits, but they weren't the only ones…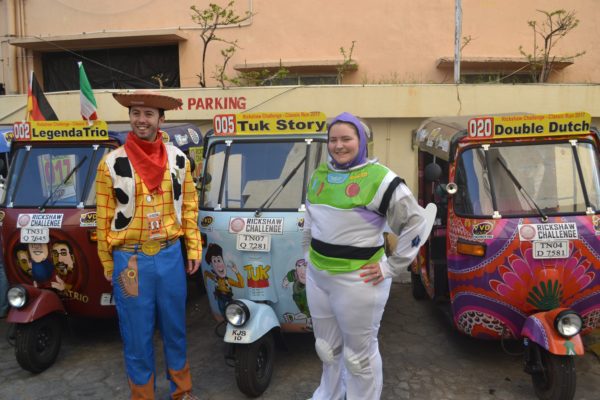 It's always great to have outfits, rickshaw design, and team name all match!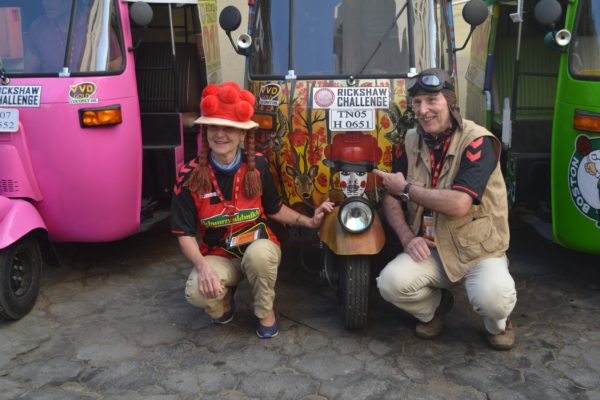 And everybody enjoys a team who stand out from a crowd!
 Practice makes perfect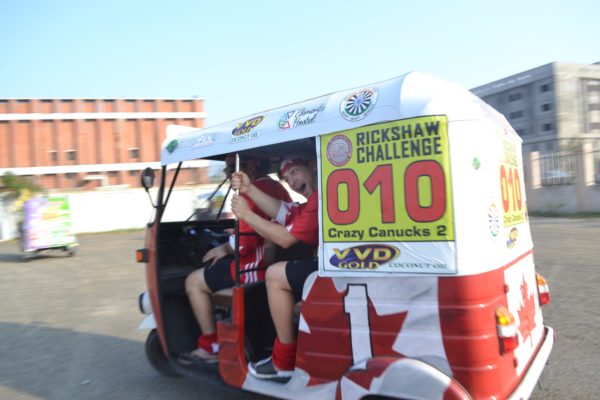 Driving over 500 miles in an auto tuk-tuk can be daunting experience, but training in Chennai prepared all the teams to face the Indian roads.
But breakdowns happen…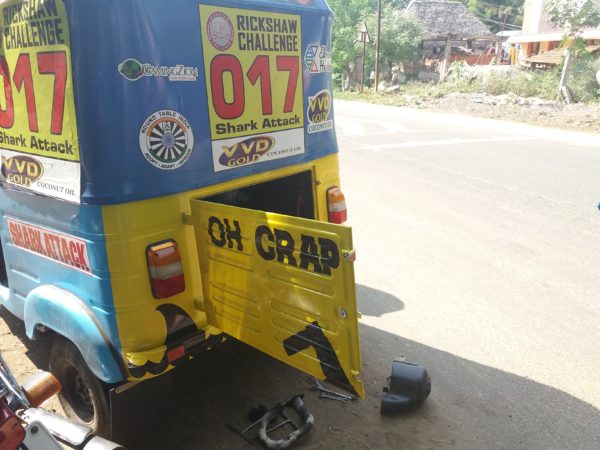 Of course, rickshaws are temperamental beasts. Luckily, the boys from Chennai Garage boys are always ready to fix any problem in no time.
Making friends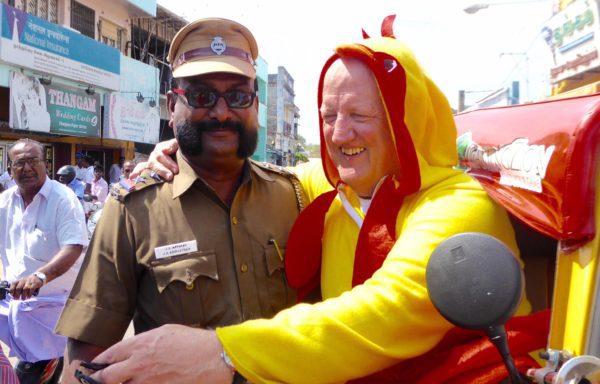 Even with policemen!
Lots of friends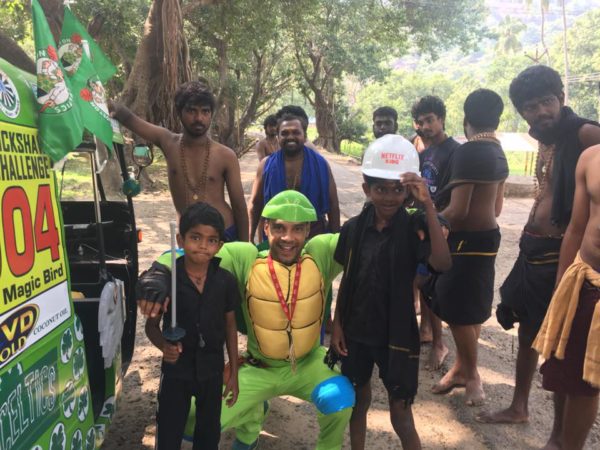 Here is Jale from Team Magic Bird, the Classic Run overall winners, meeting the locals in one his team's many different outfits!
There are always smiling faces on the road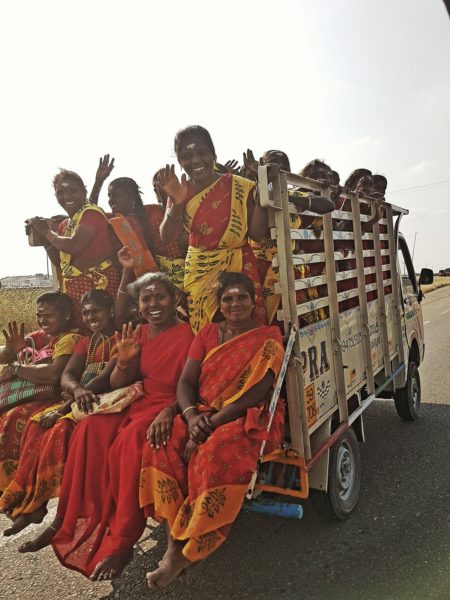 Even if they don't have seat-belts…
The stunning scenery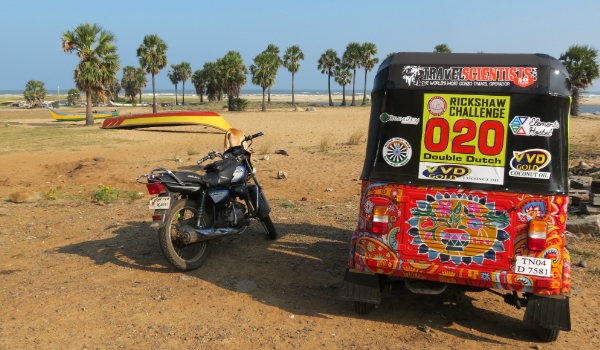 The Classic Run takes teams to some great places to relax.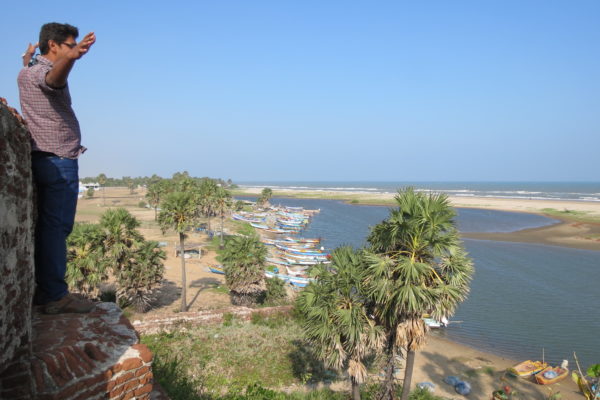 … and enjoy the view.
All the history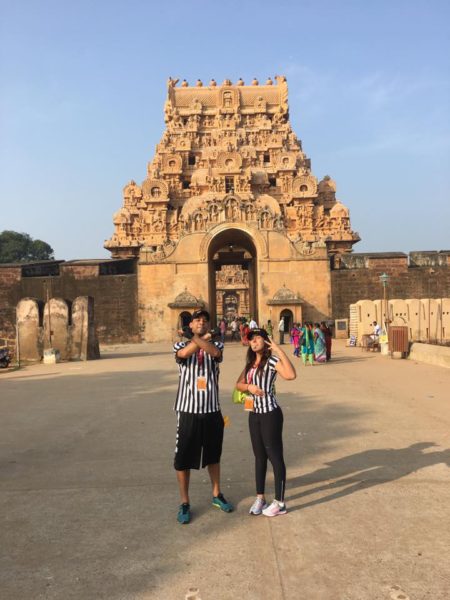 A trip to India wouldn't be complete without seeing temples (and taking funny photos)!
Cooking… local style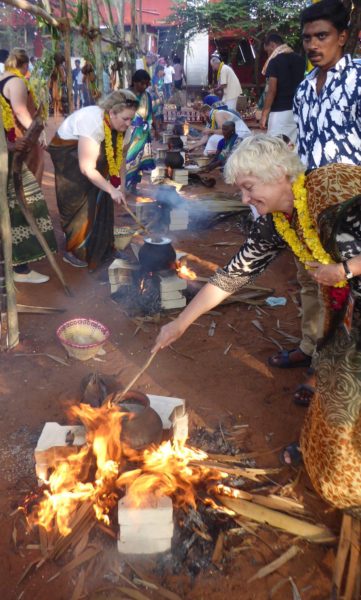 The Pongal challenge gave teams a chance to cook over an open fire, which they first had to build, before their dishes were judged on taste and presentation. Well done to challenge winners the Legenda Trio!
Time to party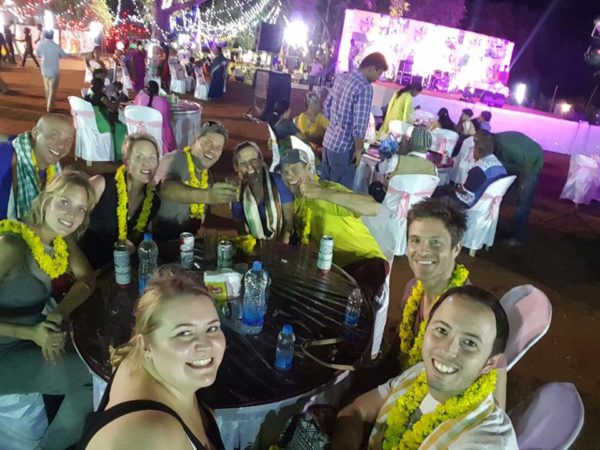 The Travel Scientists' tenth anniversary celebrations gave everyone an extra chance to enjoy themselves.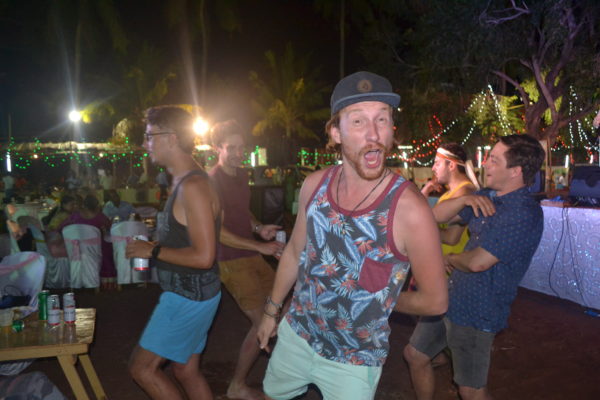 And let their hair down!
All for a good cause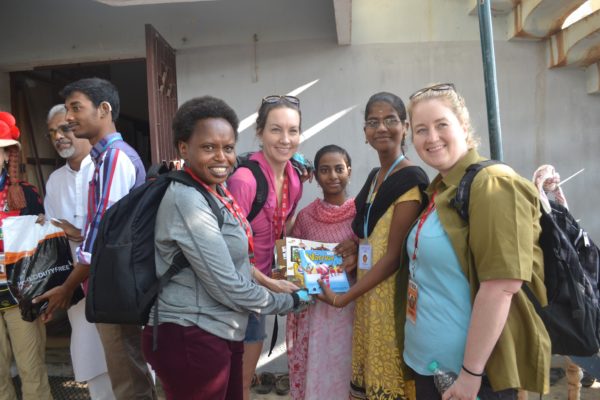 The Rickshaw Challenge Classic Run isn't all about fun and adventure, it's also about giving back. Everyone did their bit, but a massive congratulations goes to the charity winners Team World Teacher Aid, who raised an incredible $12,0000!
And finally… Superheroes do exist!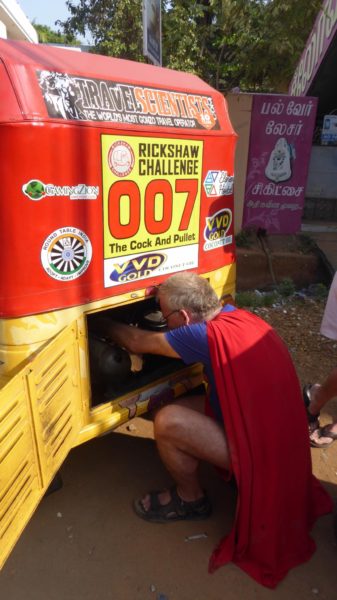 Only in India can you find Superman helping out 007! Till next year…
Sign up for your own Rickshaw Challange, with a variety of dates and routes we have the right thing for everyone!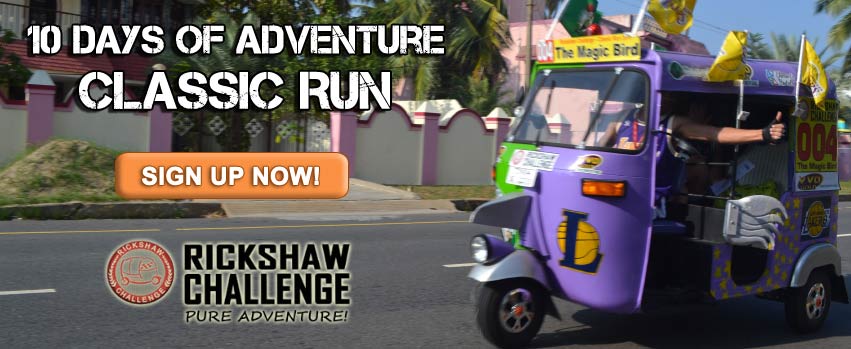 Are you crazy enough to come along for the ride? Then join us on
one of our next adventures
. Get a team together and let's see you at the starting line! If you want to join us in spirit, like us on
Facebook
or follow us on
Twitter
and
Instagram
to keep up with our latest antics.