We at the Travel Scientists are excited to be back with the Rickshaw Challenge Classic Run, a crazy rickshaw rally from Chennai to Trivandrum. Before the rally kicks of in just a few weeks, we've had a short chat with Team Planet Express about who they are and their expectations for the Rickshaw Challenge Classic Run.
The Travel Scientists (TS): Briefly introduce yourself to our readers!
Dani & Cátia (D&C): Dani is from Barcelona, he is a firefighter and he is always ready for an adventure. I (Cátia) am from the Azores, Portugal, I am a chef and a yoga instructor. We are travel lovers and we need a healthy amount of adventure in our life.
TS: How did you find out about the Rickshaw Challenge and why did you sign up for it?
D&C: Some years ago Dani participated in the Mongol Rally and he loved it, so we wanted to find an adventure of the same type that we could do together. One occasion I offered Dani a book "Great Adventures" from Lonely Planet and there it was, a rickshaw adventure in India (I love India). So we saw the website, we thought that this date would be perfect because we can have vacations, and we booked it!
TS: How did you prepare yourself for a crazy adventure like this?
D&C: We are always ready for a good adventure, at least spiritually. We can only place our expectations low and like this every little thing that goes well will be a victory.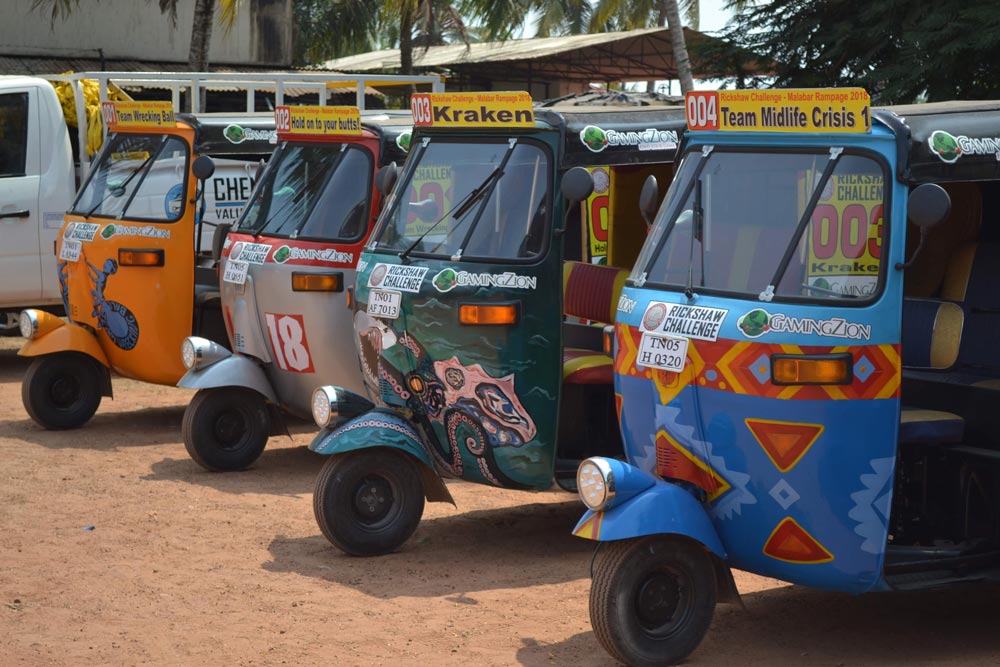 TS: What do you expect from your participation in the Rickshaw Challenge?
D&C: Just have fun, meet new people and see some amazing places.
TS: What are you most looking forward to?
D&C: The whole adventure, to be honest!
TS: What did your family/friends say when you told them you signed up to drive around in India in an autorickshaw for two weeks?
D&C: Well, they already know us, so they are not that surprised, but, yes, they think we are a bit crazy to be planning on driving a rickshaw in India for 10 days.
TS: Any recommendations for other teams or people who are thinking about signing up for a Rickshaw Challenge so far?
D&C: Just think about the future you, when you are old and think back on your life. Live the life that will make you proud. An adventure like this, creates lots of memories that you carry with you forever.
If we've made you curious with this interview, you can find more info about the
Rickshaw Challenge Homepage
or also on the
Travel Scientists Homepage
. Throughout the next year we'll be offering 5 Rickshaw Challenges with different dates, routes and budgets – so you surely will find the right one for you!
See you at the staring line!
The Travel Scientists
Are you crazy enough to come along for the ride? Then join us on
one of our next adventures
. Get a team together and let's see you at the starting line! If you want to join us in spirit, like us on
Facebook
or follow us on
Twitter
and
Instagram
to keep up with our latest antics.