Three states, 1010km, 17 teams, 42 participants from 8 different countries kicked off from Trivandrum on 6 April 2015 on a three-wheeled adventure up the Malabar Coast to the capital of Goa, Panaji!
However, while things on the Rickshaw Challenge – Malabar Rampage 2015 mostly went of without a hitch, our teams had their first challenge set, and not by us, but rather the local government in Kerala. In a bid to turn the South Indian state, said to have a drinking problem, dry, most of the state's bars were closed down (except for those in five star hotels). To make matters more complicated, it took a while to understand what was allowed by the new law, and it turned out that beer and wine parlours were OK, so our teams were happy to find they could find a beer during their first few days in Kerala.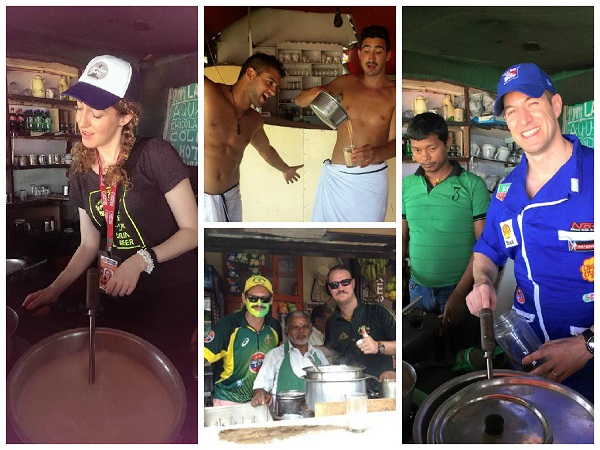 Our teams kicked off from Trivandrum with enthusiasm and were faced with a number of challenges to tackle en route to Alleppey and beyond. There were some of your usual scavenger hunts, like finding out the date of something or other snippets of information or facts and so on, but some of the other challenges were more hands on.
From giving rickshaw taxi rides to locals and making chai at random stalls on the roadside, our teams got creative with their challenges and happily posted pics online of their antics.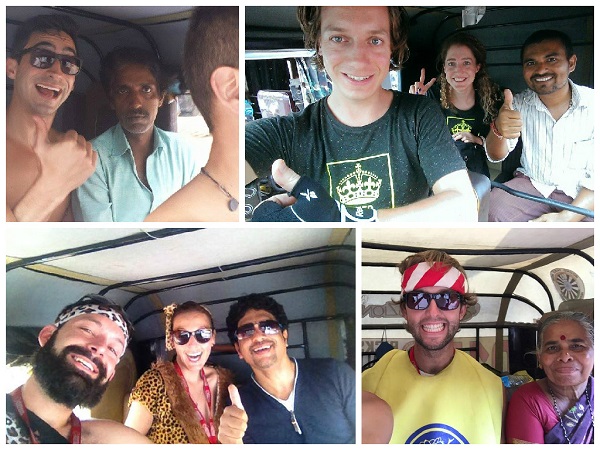 But Kerala proved to make life even more complicated. Turned out on the last day, on their way to Karnataka, there was a strike from three different sectors and a roadblock. Our teams got nervous about finding petrol on the way, so stocked up the night before and made a beeline to the border first thing in the morning, leaving the hotel around 6:30am.
Fortunately, our teams got out of Kerala with no issues, and we even had a birthday to celebrate once we got to Mangalore! Thomas Kies from the Six and Out Farewell Tour had his birthday on day five, and got to party with his teammates once they reached the official hotel in Karnataka.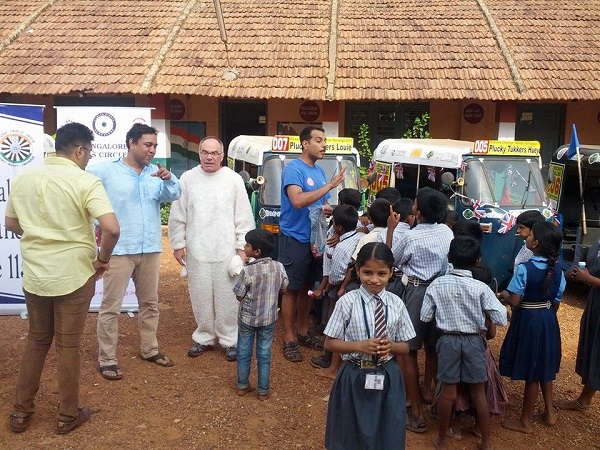 But it was not all about crazy antics and parties (although we had plenty of those). We also paid a visit to a local school, Bikarnakatte Government School, that was built by our charity partners Round Table India. The teams got to bring any donations they had for the kids, play with them a bit and have the chance to see what the charity does for underprivileged kids.
However, once school was out, our crazy Aussie teams decided to attack the other shaws with shaving foam, and our crazy rickshaws decided to do a spot of drag racing on an empty stretch of road on the way to Murudeshwar.
And it didn't stop there. On the way to Goa, British team Skid Mark Racing doctored the Aussies' rickshaw, replacing the seat with a toilet seat on the last day.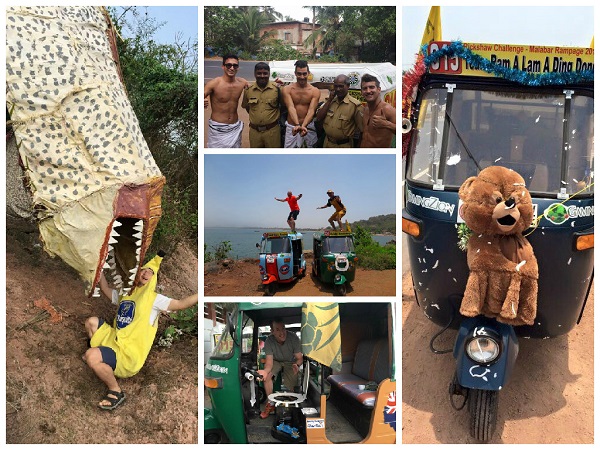 Most of the teams made it to Panaji in time for the ceremony, except for team Tucking Lost, who broke down just outside the city.
Everyone is a winner on the Rickshaw Challenge, but we only had one Ultimate Champion of the Rickshaw Challenge Malabar Rampage 2015 – and that was Team BeunkenBräu from the Netherlands! The Bonkers Award went to Australian misfits Team The Six and Out Farewell Tour and Plucky Tukkers Dewey got the Charity Award for the most money raised.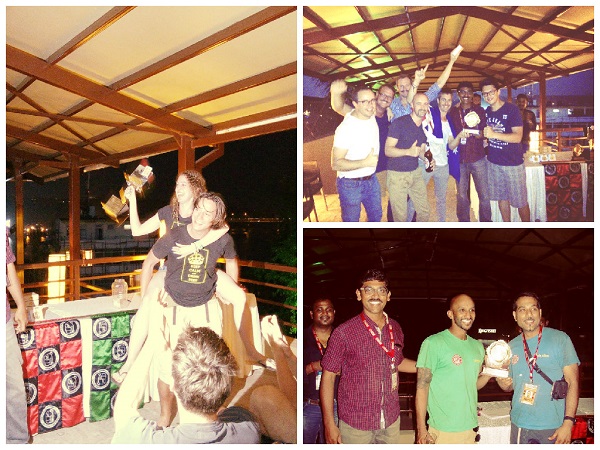 The Malabar Rampage closed with the teams partying into the night in Panaji, before heading off on their own adventures!
Are you crazy enough to come along for the ride? Then join us on the next
Rickshaw Challenge
. Then get a team together and lets see you at the starting line! If you want to join us in spirit, like us on
Facebook
or follow us on
Twitter
or
Instagram
to keep up with our latest antics.