The day started with a challenge right away, even before the teams had gotten into their cars. Overnight, a busy marked had popped up on the streets, making any movement of the cars impossible.  But luckily there is no problem, that could not be solved with a lot of gesturing and smiling, so soon they were on their way, with just a little delay.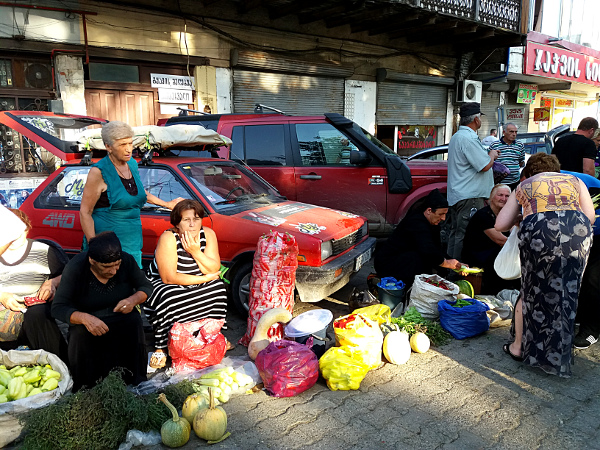 First stop of the day was the Enguri Dam, the world's second highest concrete arch dam in the world. After a failed attempt to convince the guards to let them drive across the dam, our teams had to be content with admiring the spectacular view over the turquoise water masses from the designated viewing point.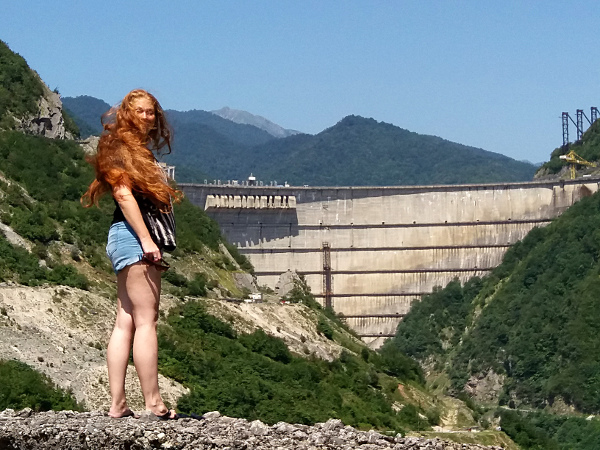 The day's final destination was Mestia in the Svaneti region, the highest inhabited region of the Caucasus Mountains. It is famous for its century old towers and with its relaxed atmosphere it is one of the highlights of the Caucasian Challenge. In joyful anticipation of a well deserved beer, the teams went straight for it, without losing any further time.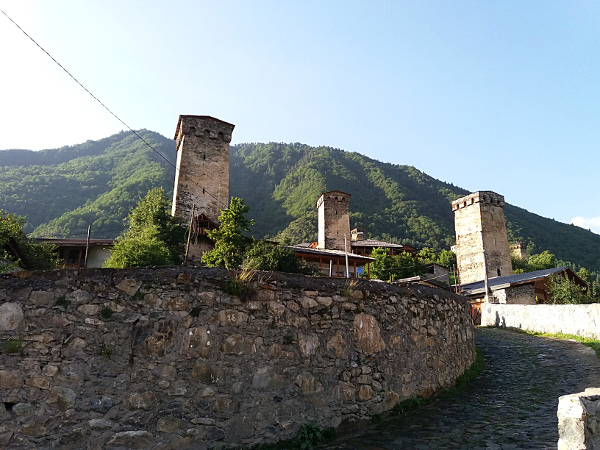 Mestia, only accessible through narrow valleys, has been a center of Georgian culture for centuries. The typical towers, which have been erected between the 9th and 12th century, are a defining feature of the whole Svaneti region.  The brave ones can even go inside and climb up to the roof, on ladders which defy every security regulation, while the lazy ones can enjoy a beer or a chacha, the local fire water, with a view across the medieval town.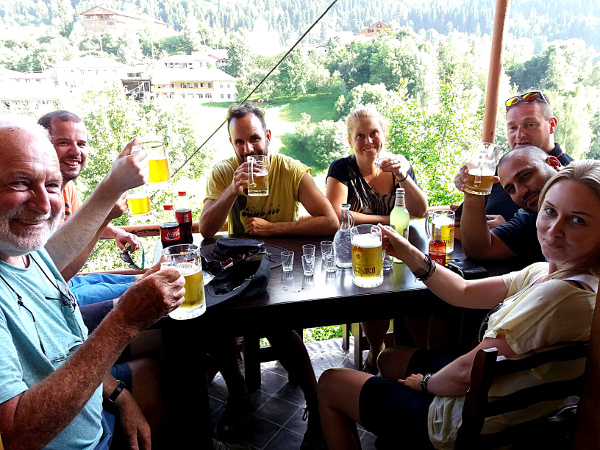 Overlooking the snow covered peaks surrounding the valley, the day ended with a great party on the terrace of the guesthouse, which led for some of the participants to a sleepless night just before one of the most difficult parts of the Caucasian Challenge – crossing the Zagor Pass after visiting Ushguli. Read more about it in our next update!
Lesson of the day: Always watch out for cows. Especially in the middle of the street.
Are you crazy enough to come along for the ride? Then join us on
one of our next adventures
. Get a team together and let's see you at the starting line! If you want to join us in spirit, like us on
Facebook
or follow us on
Twitter
and
Instagram
to keep up with our latest antics.