After 10 short days already the last day of our 11 day adventure across the Caucasus had come. It started with high hopes for Belgian Team Care Bears, whose tank had started leaking the day before, but miraculously stopped doing so overnight. But the joy only lasted till someone pointed out that it was probably just empty by then. In the end it turned out, that the tank is only leaking, when there are more than  25 l inside. So no need to fix it, just to plan the gas station visits during the last day very well. Lucky Team Care Bears!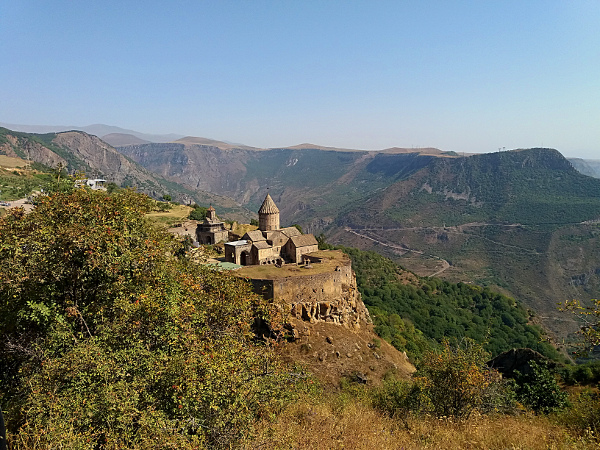 The last cultural highlight of the Caucasian Challenge 2016, before heading to Yerevan for the Award Ceremony in the evening, was a visit in the 9th century monastery Tatev, sitting on a plateau high above the Vorotan River. The teams had the choice between driving up the steep, winding mountain road all the way or to take the "Wings of Tatev", an almost 6 km long  cable-way to the monastery, offering spectacular views over the valley.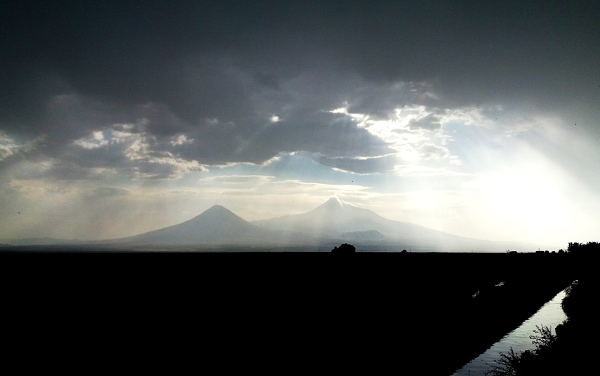 The last part of the road lead across two spectacular mountain passes, giving Armenia's rugged landscapes a last chance to show off. Latest when passing by Mount Ararat in the distance, while the cloud cover just opened up over the majestic mountain, even the last participants could not help but give Armenia a special place in their memories.
In the evening, the Award Ceremony and Finish Party with lots of wine, food, medals and fancy prizes took place in an open air space in Yerevan. The popular "Bonkers Award" went to Hungarian Team Wonderlust King for completing the challenge in their old and rusty Subaru Justy and sleeping in the same many of the nights. How about getting a shower now, guys!
The award as "Caucasian Challenge 2016 World Champion" went, more than deserved, to British Team Llanfair Railway, standing out as always arriving first, while they even had time (and equipment) to prepare their daily afternoon tea – that's some proper British style!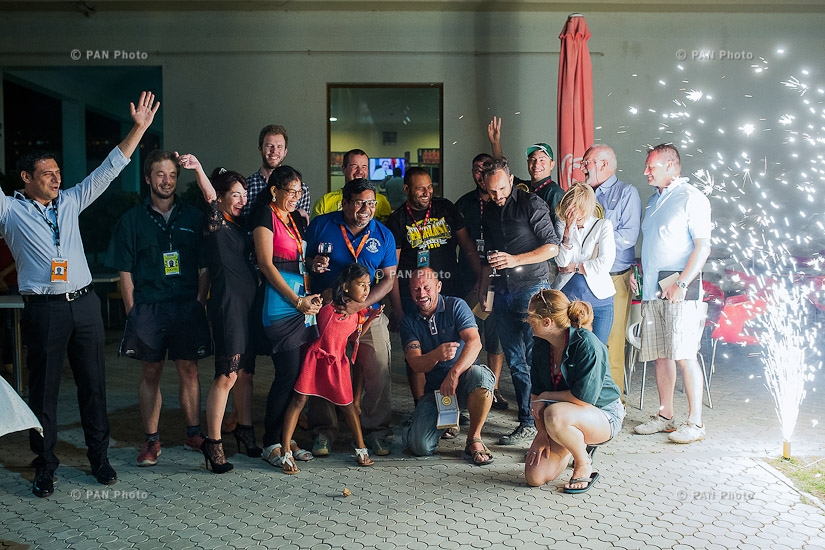 Here you can find some more pictures of the award ceremony.
Last but not least, we would like to thank all teams for this amazing Caucasian Challenge with its great spirit of companionship and adventure mixed up with a lot of great parties. We hope you've enjoyed it as much as we organizers and we are very much looking forward to see you all at another starting line!
Are you crazy enough to come along for the ride? Then join us on
one of our next adventures
. Get a team together and let's see you at the starting line! If you want to join us in spirit, like us on
Facebook
or follow us on
Twitter
and
Instagram
to keep up with our latest antics.