After an exhausting day five, a rather relaxed day was waiting for our teams. First, we headed to the city of Gori…
Birthplace of Stalin
In this center of his still-ongoing personal cult, we could visit his birth house, by now enclosed and protected by a shrine – like building. Also nearby is the Stalin Museum, where you'll hear less about the horrors of his regime, and rather more about his charisma and good intentions. (By the way, did you know that young Stalin was actually hot?)
For some of us, the most entertaining part of the museum was the souvenir shop, where you could acquire little Stalin-shaped trinkets filled with – you got it – chacha. Well, as the saying goes: you can take a man out of Georgia… But anyway. For diehard fans of the man, who'd never be content with such Stalin-lite fripperies, there's also an option of a long stroll down Stalin Avenue, with or without a bottle of his favorite wine – the blood-red Khvanchkara – in hand.
Tbilisi Party Preparations – Team LR on Form Again!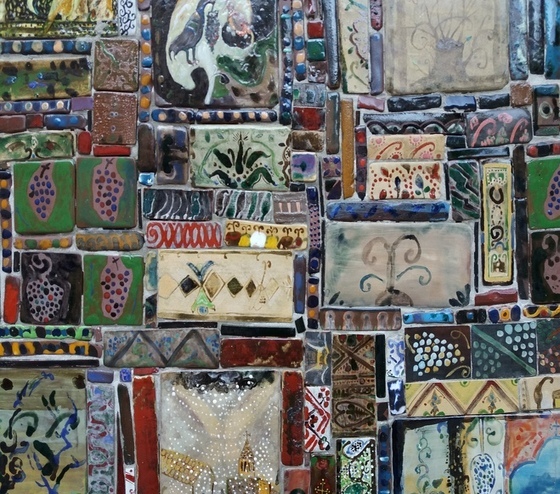 Team Wired Mango rushed ahead to our destination in Tbilisi, to do a quick reconnaissance of the lay of the land re possible party venues. Guess who was already expecting them in the hotel – yup, the rally's unchallenged champions of efficiency and punctuality, Team Llanfair Railway – a.k.a. the "No-Faffing-Zone", as they like to call themselves. We are quite sure that even in the event of an imminent apocalypse, these guys would find  time to brew a cuppa on their gas stove and would still not be one minute late for the spectacle.
Party with a Plot Twist…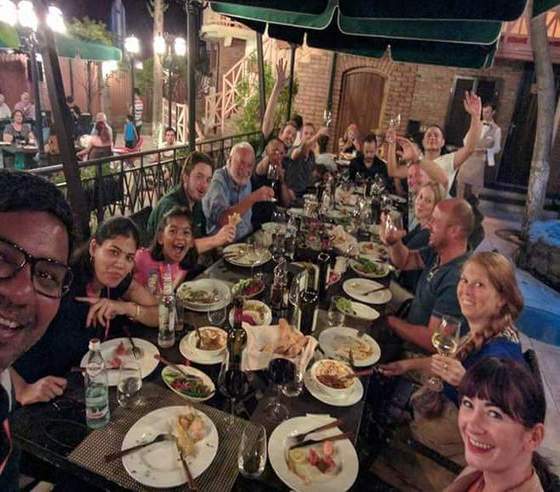 In the evening, teams and organizers, once again, had a great party, but this time there was actually an extra reason to celebrate: it had been 10 years to the day that Aravind Bremanandam and the Travel Scientists had launched the world's very first Rickshaw Challenge in India (they haven't stopped ever since then!). By now they've run rallies all across the globe, from Central Asia to the Baltics and the Wild West and have dozens of more ideas for the future up their sleeves.
A part of the party continued on the hotel's roof terrace with a view of the majestically illuminated Sameba Cathedral. Despite this reminder of all things holy, there was an impromptu plot twist on the terrace at some point in the night, as evidenced by a wayward unclaimed bra there the next morning.
Day seven saw the teams enjoy a well-deserved rest in Georgia's capital Tbilisi, exploring the city or just sleeping off their hangover.
Are you crazy enough to come along for the ride? Then join us on
one of our next adventures
. Get a team together and let's see you at the starting line! If you want to join us in spirit, like us on
Facebook
or follow us on
Twitter
and
Instagram
to keep up with our latest antics.